Abattoir, the Brussels event location (Anderlecht, to be correct) is an event location that deserves to be on your top list. The site fits for smaller as well as for really huge events, even "underground" if you like. This location really calls for all sorts of celebrations or meetings of any kind.
Both the market hall (classified site) and "The Cellars" are remarkable historical locations. Parking facilities and easy access by public transport are major tools to this site's advantage. That is one of the reasons why this location is a real must on your shortlist.
The market hall is the weekly host of the so-called Boeremet, a fun after-work happening. Cosy atmosphere, dj, lots of food stands offering excellent delicatessen, etc., really all you need for meeting and relaxing with friends after a hard day's work.
The "Skieve Aperos" have grown to become a tradition, so why hesitate any longer. Every Thursday afternoon, from 17.00hrs onwards (do check out our
winter programme
).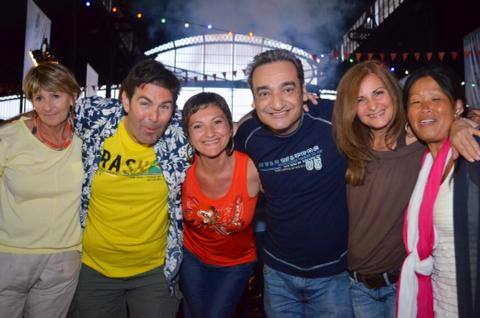 Under its surface, the market hall hides no less than 4.000m² ancient vaulted cellars (former "Cureghem Cellars"). This site frequently hosts events such as dinners, fairs and even large exhibitions (e.g. the famous Körperwelten). 
With a dinner capacity from minimum 150 people, this event location in the heart of Brussels really is worth a visit if you are looking for uniqueness and exclusiveness. It's worth visiting this marvelous place for your next event !