Children occupy Abattoir just for one day
On 7 May, the Anderlecht Child Council organized its annual Children's day for the Dutch schools situated in Anderlecht. More than 230 kids litterally occupied the Abattoir site for a day full of workshops and activities. A nice example of how industrial heritage can turn into cultural heritage …
Pupils from the primary schools' 5th year of all Dutch schools in Anderlecht were expected at the Abattoir site to take part in all sorts of workshops around "Sustainable food". But there were also sports and dancing workshops, introductions to making sparkling-balls or creating art making use of fruit and vegetables.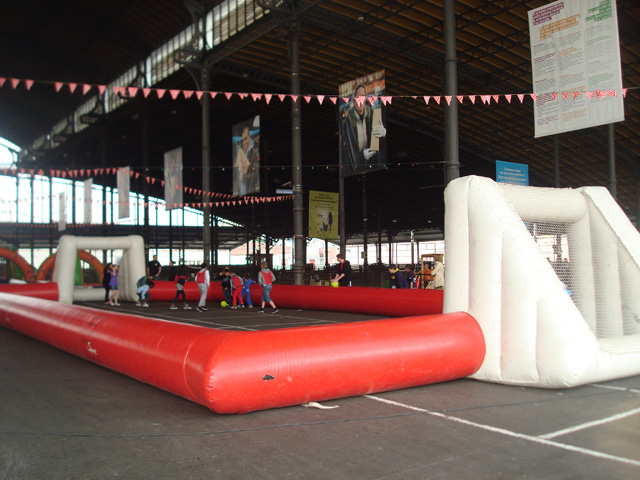 No less than 230 pupils, accompanied by some 20 "guides" were expected. This initiative came from the Child's council. At the request of the Anderlecht Deputy for Education and Cleanliness Elke Roex, this year's event had to take place at a location fit for both inside and outside activities. The Abattoir site was chosen as ideal location: a central position in Anderlecht, a covered market place and a renowned event location ("The Cellars") were top arguments, and so it happened that part of our industrial heritage became the scene for all sorts of socio-cultural activities. Cultureghem asbl was also involved in a number of activities, just like VGC by the way.
Through this initiative, the Child Council wants to lend a voice to children in order to give them the possibility to say what changes they want to see coming true in their commune. Abattoir. Brussels alive!